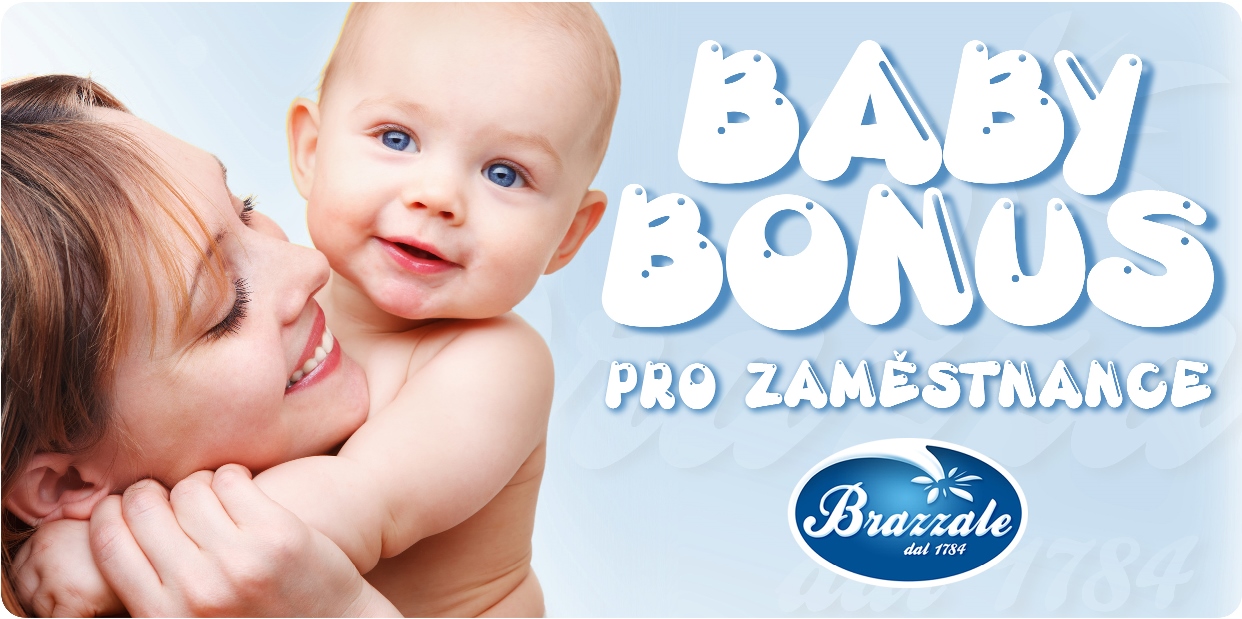 Baby Bonus  grant for all employees of Brazzale Moravia a.s.
A Baby Bonus for each baby born will be given to each of the 550+ employees of Brazzale Group in Italy and in Czech Republic, who becomes a parent. The bonus equals to a monthly salary. This is the latest initiative of the Group from Zanè dedicated to all the collaborators, men or women, starting from march 2017.
The special bonus equals the average monthly salary both in Italy (1.500 EUR) and in Czech Republic (25.000 CZK). Moreover, the Baby Bonus will be given for each baby born during the working relationship with Brazzale Group.
"With this initiative – explains Roberto Brazzale – we wish to not only help the economic effort of the new parents but, above all, to make them feel that the company is happy when they manage to realize their life plans, which have to remain in the foreground. The message we wish to convey to our collaborators is that the company welcomes new births with enthusiasm. That it will do its best  to grant a serene parental leave".
Baby Bonus: some simple conditions
No bureaucratic procedures, no applications to present or documentation about the family income. The conditions to obtain the Baby Bonus are very simple: at least two years of work in the company, before or after the birth of the baby, for the parent who works in one of the facilities of the Group, in Italy or in Czech Republic or in the retail chain of stores La Formageria Gran Moravia.
The numbers of the Baby Bonus, in Italy and Czech Republic
Each one of the 238 Italian and 315 Czech permanent employees can benefit from this Baby Bonus. In the Italian facility 180 workers aged 16 to 50, and in the Czech facility there is 250 workers aged less than 45 years. Moreover in Czech Republic Brazzale's Baby Bonus goes and in hand with the legislation that is very attentive to the needs of the parents and the children: the parental leave can up to 3 years, with the right to maintain the working place and to receive an indemnity, and it can be extended in case of the birth of another baby. Even after the recognition gained a few weeks ago, the Mastercard Obchodnik roka, which is the most important award given to the best retail chain of the year and which was won by La Formaggeria Gran Moravia for 2016, the Baby Bonus has been welcomed by the employees of Brazzale Group as another recognition of their work and efforts.